Accelify has been acquired by Frontline Education. Learn More →
AcceliBILL automatically generates timesheets for all services and other billable time contracted therapy providers log in AcceliTRACK. Custom workflows then expedite the timesheet approval process. Once approved, invoices are created on behalf of contractor agencies and sent to your Accounts Payable department for efficient, paperless billing.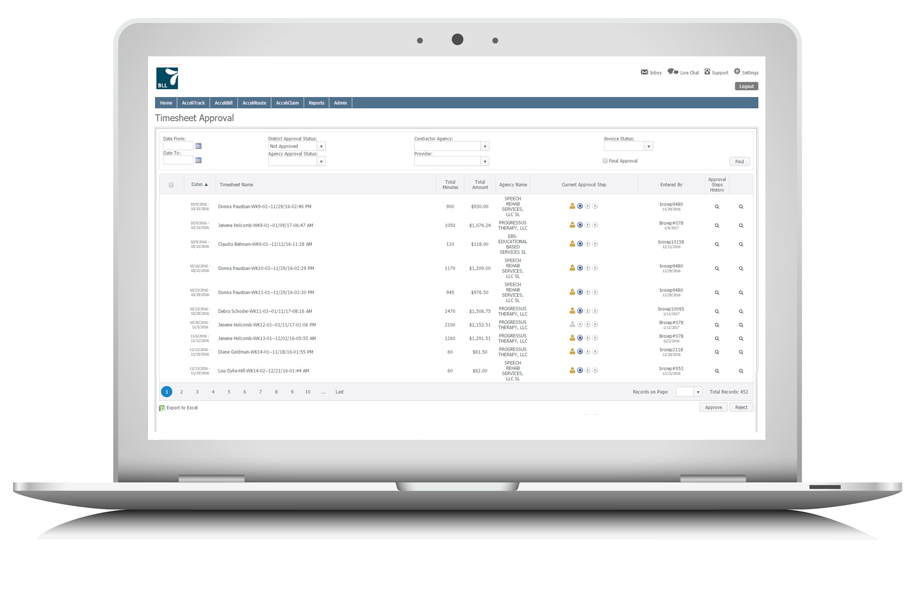 Track less. Service more.
AcceliBILL eliminates the need for duplicate documentation. By integrating with AcceliTRACK, providers can log time for service tracking, Medicaid billing, and invoicing all at once, which means they have more time to focus on servicing their students.
Ensure accurate billing.
Spend less time reviewing and confirming contractor timesheets and invoices. Because timesheets and invoices link directly to services and billable activities documented in AcceliTRACK, there's no need to worry about inaccurate billing practices.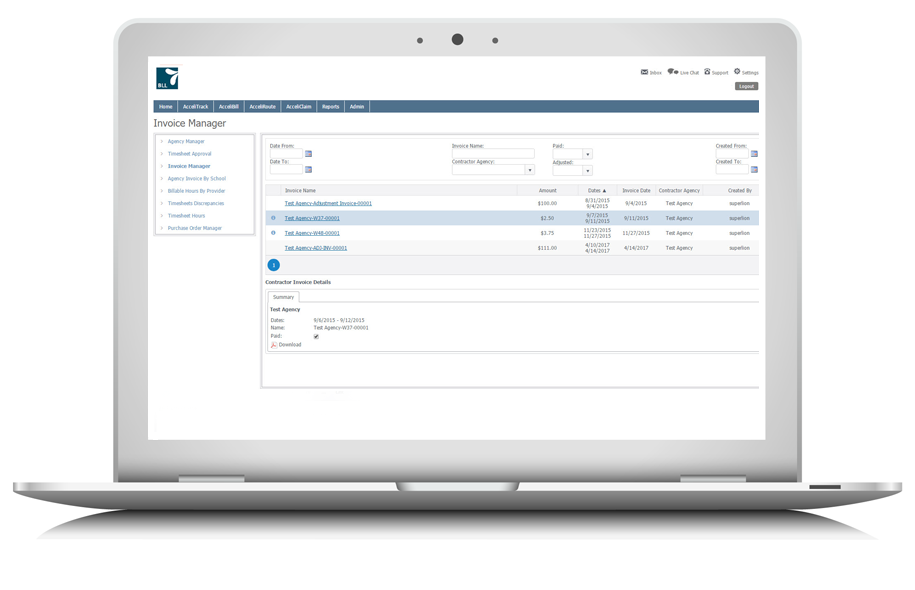 Control contractor costs and monitor performance.
AcceliBILL reporting provides you with data-driven insight into the relative cost and performance of your contracted service providers and agencies, enabling you to establish service level agreements and ensure you're getting the most out of each agency and their contractors.