Accelify has been acquired by Frontline Education. Learn More →
AcceliTIME manages the Random Moment Time Study (RMTS) process for Medicaid Administrative Claiming (MAC) and Direct Service Cost Settlement. From running the sample to tracking the completion of moments, AcceliTIME ensures maximum recovery of available funds.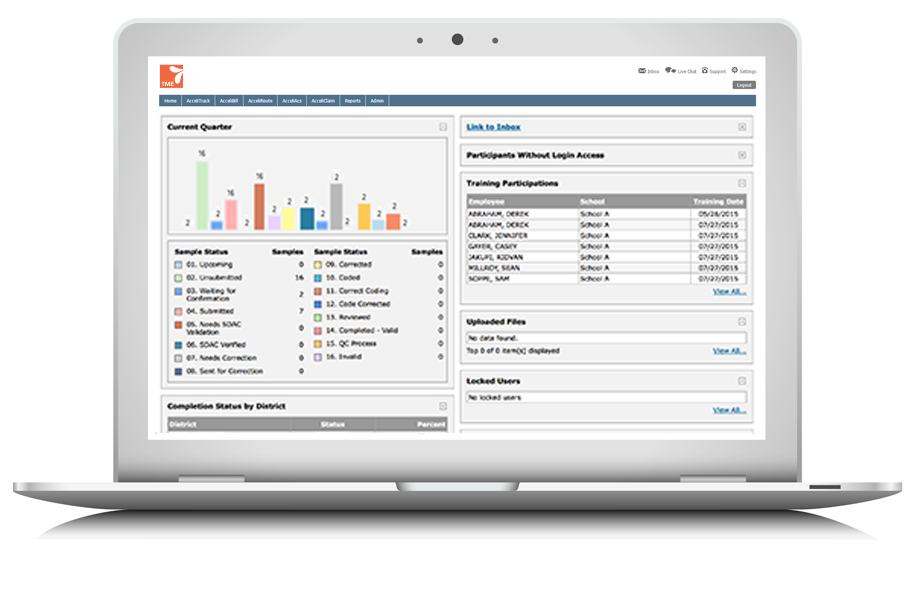 Reduce the workload for district staff and participants.
Managing the time study takes a great deal of effort. Ease the administrative burden with electronic collection and maintenance of RMTS forms and real-time tracking of forms completed and pending. Reduce the workload for participants with simple online form completion, submittal, and correction processes.
Maximize form completion.
AcceliTIME's notification system alerts participants in advance of their moment and automatically sends reminders when forms have not been completed, encouraging participants to complete their moments on time. Administrators can also send proactive reminders to ensure optimal participation and timely submission of corrections.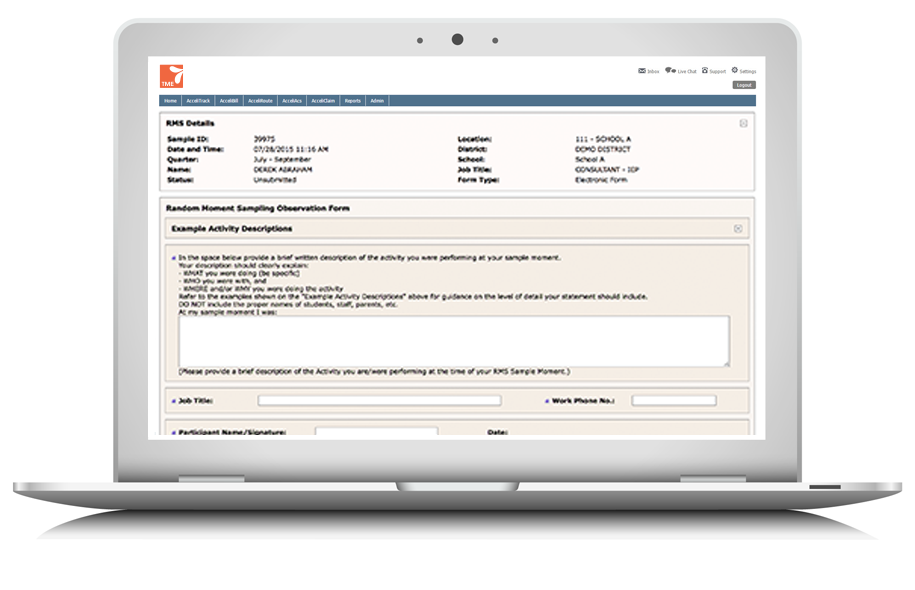 Improve time study results and compliance.
AcceliTIME's built-in training tools help ensure participants complete their moments correctly the first time. Should errors occur, upon form submission participants are notified of any inaccurate or missing information, streamlining the corrections process and ensuring only valid forms are submitted. AcceliTIME also maintains sample pool lists in real-time, which means participant data is always up-to-date, even if a participant's name or job title changes.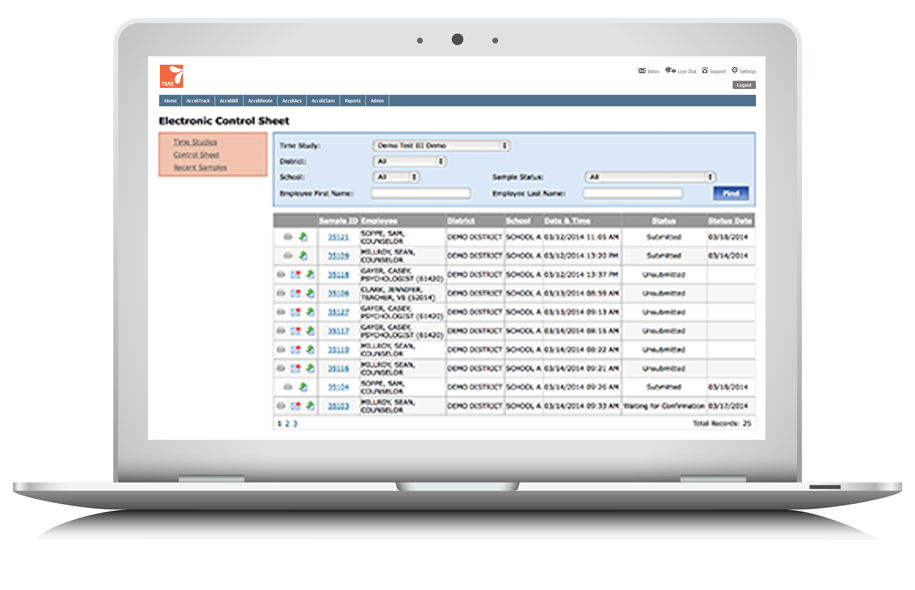 Save time and money.
With AcceliTIME, you can reduce time spent and costs incurred printing, shipping and collecting sample moment forms, while maintaining the flexibility to use a paper-based process if the need arises.