Accelify has been acquired by Frontline Education. Learn More →
AcceliPLAN automates special education case management, guiding your personnel through each event according to your district's unique process, all the while ensuring timelines are met and compliance is maintained. Elegant in its design, AcceliPLAN is highly configurable, allowing you to effortlessly build out forms, create workflows, and manage deep form and field level validations.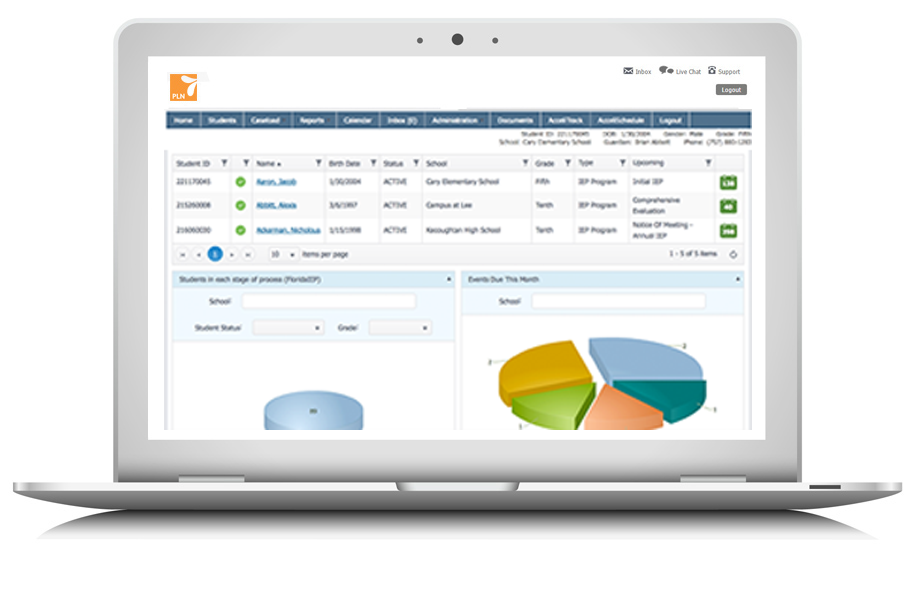 Collect cleaner data.
From managing IDEA compliance to state reporting, your special education process depends on clean data. AcceliPLAN's custom field, form, and event level validations eliminate the need for data cleanup by making sure you get it right the first time.
Meet every deadline.
With timeline driven reporting and push notifications, AcceliPLAN keeps every user in tune with upcoming and past due events, so you can identify issues early on and ensure each step of the case management process occurs on time, every time.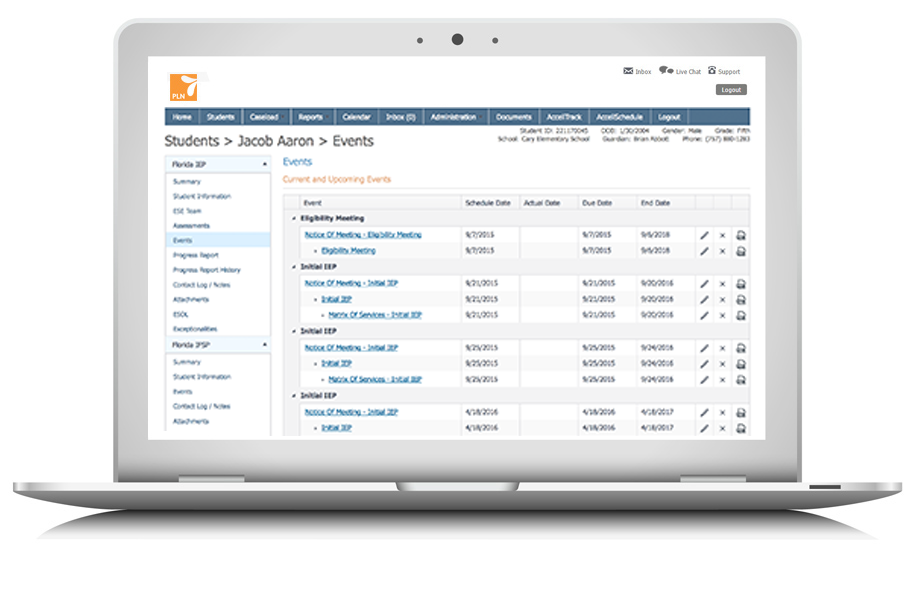 Adjust to changes rapidly.
Flexible at its core, AcceliPLAN allows for quick updates to events, workflows and forms when there are changes to your process, so you don't need to wait for or invest in costly development efforts.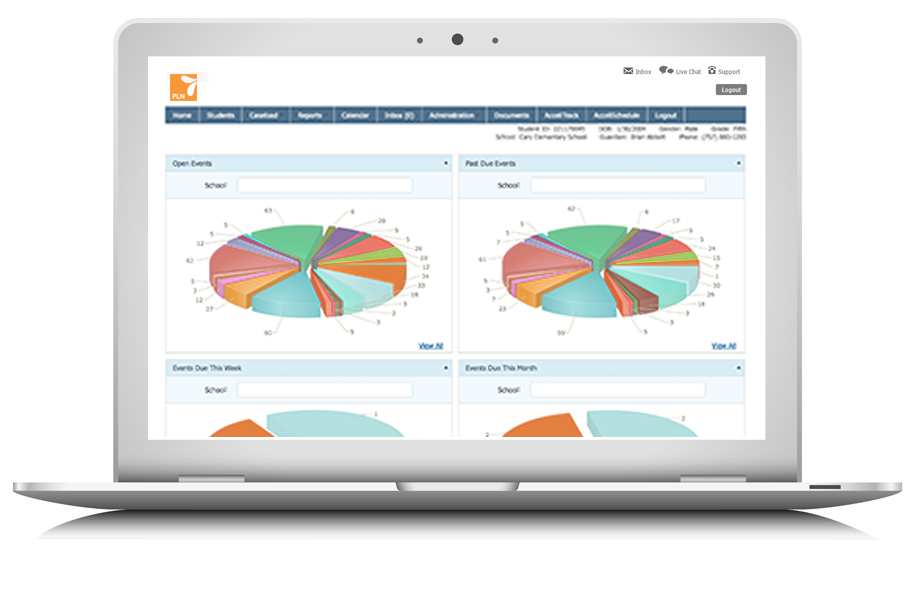 Access your data instantly.
Whether you need access to data for a departmental meeting, to respond to a parent's request, or state reporting purposes, AcceliPLAN provides it to you instantly. With built-in reports and dashboards that provide real-time insight into your KPIs, and custom reporting and data visualization tools, AcceliPLAN takes reporting to a whole new level.
Monitor IEP compliance in real-time.
Your IEP teams do more than just create student plans. They must deliver on them. AcceliPLAN makes it easy. By integrating with AcceliTRACK, AcceliPLAN allows you and your personnel to monitor the delivery of IEP services as they occur.